Protecting your Investment
Our Moisture Intrusion Specialists provide comprehensive moisture control solutions, including crawl space encapsulation and basement waterproofing, to customers in Charlotte NC, Matthews NC, Concord NC, Lake Norman, Lake Wylie, and surrounding areas.
With over 1,400 high-quality, cost-effective projects completed, our professional staff brings experience and knowledge to every home we visit. We are committed to providing professional advice, superior products, and 5-star installation and service to our customers. We are happy to provide a range of custom solutions to meet your needs.
Solutions
You are a unique individual, living in a unique home, on a unique piece of property.
This is why Green Frog believes that your water issue deserves a unique solution.
Would you like a
free estimate?
If you have water in your crawl space, basement, or yard, turn to the professionals at Green Frog Waterproofing. We help protect your pad from water damage.
*There will be a $250 Inspection Fee for properties that are For Sale or Changing Hands, or outside our general service area (15 miles from city center of Matthews, NC, 28105).
THE GREEN FROG CHANNEL
We are here to help. Look through our videos to learn more about your home and how our waterproofing experts can help.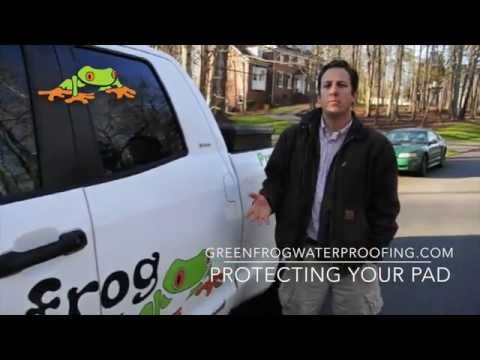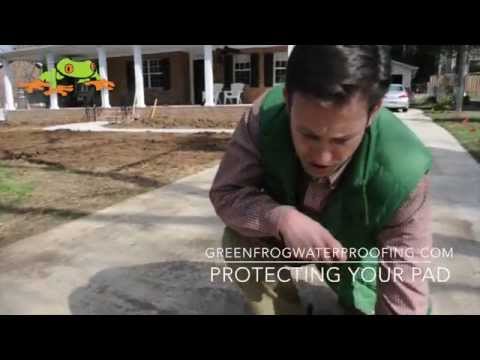 The latest from the frog blog
Discover How to Save Money and Protect the Value of Your Home With GreenFrog Waterproofing
As a homeowner, you want to protect the value of your home and keep it in good condition for years to come. One of the best ways to do this …
Read More